Introduction
BloomEQ stands at the intersection of medical expertise, innovative technology, and compassionate care. Designed specifically for children with Autism Spectrum Disorder (ASD), BloomEQ offers a gamified platform that not only educates but also entertains. While children immerse themselves in a world of learning and exploration, caregivers receive invaluable insights and tools to support their journey.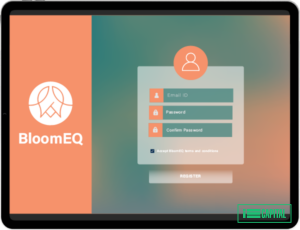 Platform Overview
BloomEQ isn't just a game; it's a holistic learning environment. Children with ASD can navigate through various scenarios, enhancing their social and lifestyle skills at a pace that's comfortable for them. Parallelly, a dedicated module educates parents and caregivers, equipping them with best practices to reinforce these learnings in real-world settings. The platform's pricing is set at $204/year/child, with specialists receiving a 13% discount. This allows specialists the flexibility to either earn a commission or offer BloomEQ as an added service, bridging the gaps between traditional ABA therapies.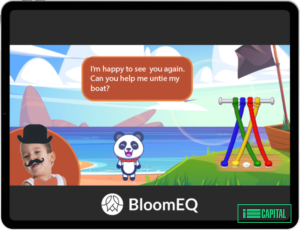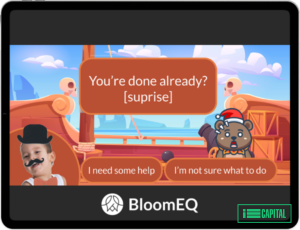 BloomEQ Offerings
Applied Behavioral Analysis: Through meticulous observation, BloomEQ identifies behavioral challenges in children, paving the way for effective skill development plans.
Advanced Analytics for Parents: Our platform offers comprehensive feedback, highlighting areas of improvement and charting the child's progress over time.
Boosted Corrective Plans: By simulating real-world scenarios within the game, parents can seamlessly integrate these lessons into daily life, reinforcing skill development.
Child Health Best Practices: Beyond social skills, BloomEQ emphasizes fundamental health practices, such as oral hygiene, ensuring a holistic approach to child development.
Engaging Gameplay: With captivating animations and characters, BloomEQ ensures that learning is as much fun as play.
Simple Nurturing Experience: The game integrates challenges and puzzles tailored to enhance problem-solving skills, ensuring a nurturing yet effective learning environment.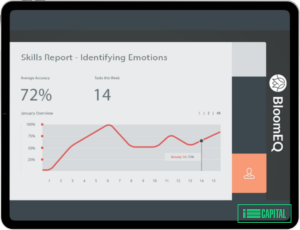 BloomEQ is more than just a platform; it's a commitment to enhancing the lives of children with ASD and providing caregivers the tools they need to support this journey.