Introduction
FarmKit.IO is revolutionizing the farming landscape with its state-of-the-art farm automation kit. This all-inclusive box is designed to empower farmers and enthusiasts alike, enabling them to monitor crucial soil parameters like moisture, temperature, and nutrients. With FarmKit, anticipating micro-climate impacts and taking timely interventions, whether through automated actions or notifications, has never been easier.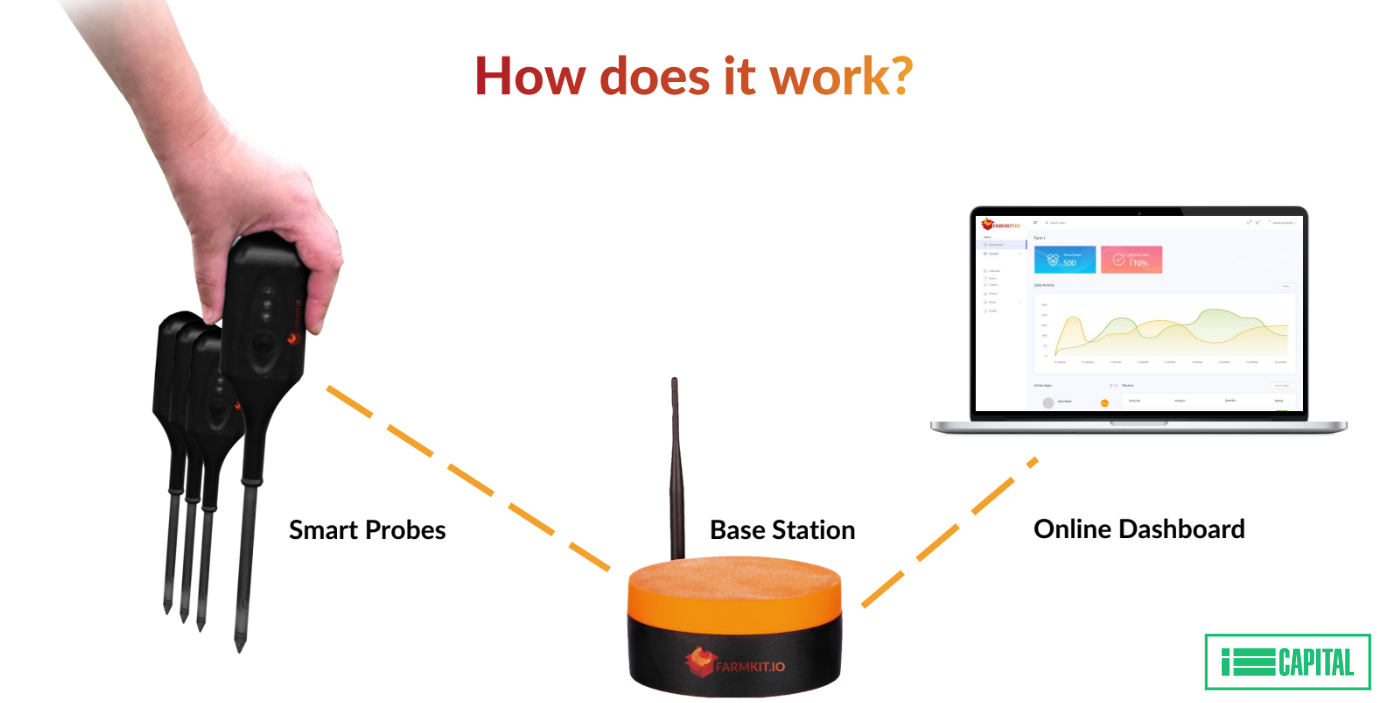 The Smart Probe: Every Farm's Best Friend
FarmKit's user-friendly wireless probes are not just smart but also durable. Equipped with a long-lasting replaceable battery, these probes connect seamlessly over radio to a central base station, which then links to a local WIFI network. But that's not all. These probes are adept at measuring vital soil properties, capturing data related to light, humidity, airflow, and ambient temperature. The built-in programmable LEDs provide real-time status indications. And the universal pins at the back? They're designed to trigger any electrically controlled device, making actions like turning the water supply on or off a breeze.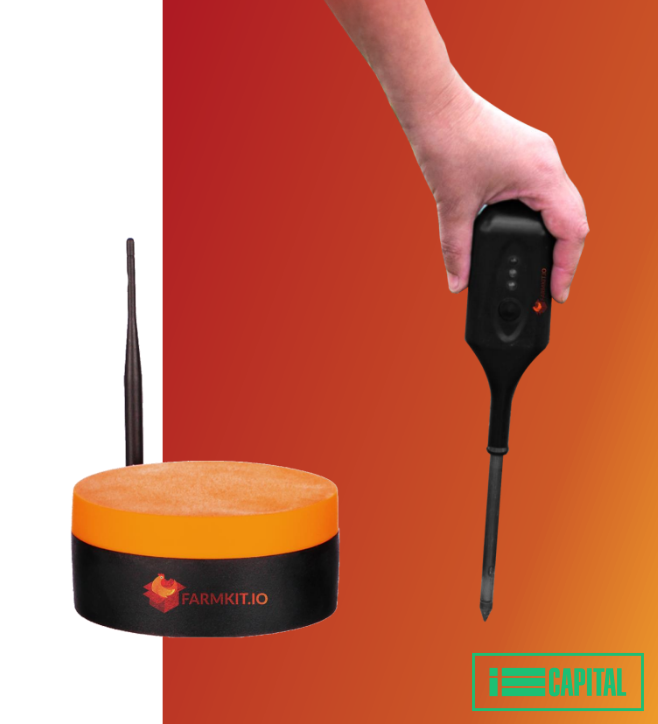 Online Dashboard: Data at Your Fingertips
FarmKit's online dashboard is a game-changer. It provides a comprehensive view of all paired smart probes, showcasing both raw data and summarized metrics such as yield and soil quality. But the real magic lies in its versatility. Users can effortlessly download pre-built apps from their marketplace, enabling the probes to collaborate and execute complex operations. Whether it's sending notifications or controlling devices, these apps have got it covered.
For those who like to take things up a notch, FarmKit offers an open-source NoFlo flow-programming engine. This visual drag-and-drop automation tool allows advanced users to program the entire system, tailoring it to their unique needs.