Introduction
InfluencePilot is a cutting-edge platform designed to revolutionize the influencer marketing landscape. It serves as a dual-purpose tool: an automation system for influencer marketing workflows and a marketplace for consultants. This platform is tailored for influencer agencies and consultants, providing them with the tools they need to professionally engage with large brands and execute influencer marketing campaigns seamlessly.

Platform Features
Contract & Deliverables Management: InfluencePilot introduces a unified contract module, enabling consultants to draft secure, legally-binding contracts. Whether using custom text or opting for one of InfluencePilot's curated templates, every aspect of the agreement, from deliverables to approval stages, is managed efficiently.
Invoicing & Payments: The platform simplifies the often complex process of payments and escrow, especially when multiple parties are involved. With built-in invoicing tools, users can generate invoices and receipts effortlessly. Payments are facilitated through Stripe, offering multiple payment options tied to each contract and deliverable status.
Performance Analytics & Reporting: InfluencePilot offers automated data collection tools, enabling users to assess the ROI of social media campaigns through user-friendly dashboards.
Lead-Generation via Marketplace: As the platform garners a substantial user base, InfluencePilot plans to unveil its consultant marketplace. This feature will empower end-clients to discover and collaborate with consultants or agencies on the platform. This not only facilitates the discovery of local experts but also ensures scalable influencer marketing campaigns with unified reporting.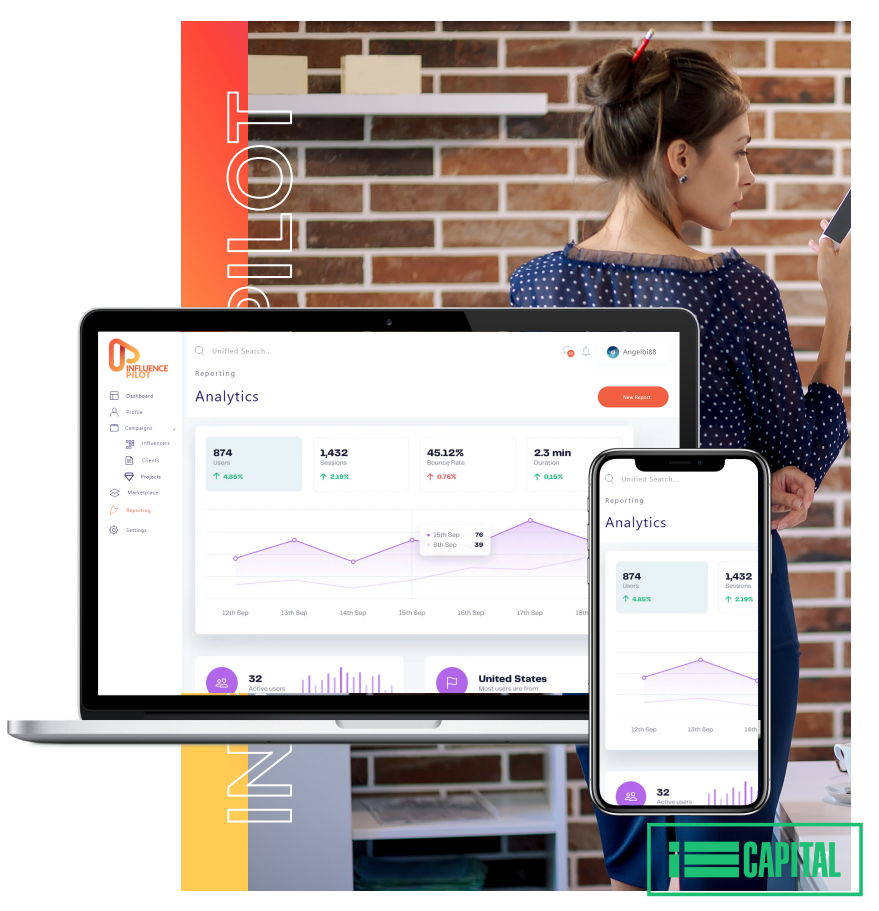 Why InfluencePilot?
InfluencePilot is poised to bridge the gap between influencer marketing's potential and its effective execution. By offering a suite of tools and a marketplace, it ensures that influencer marketing is not just about reach but about meaningful engagement and tangible results.